Please fill out the form below. In the message box, tell us about your event, the theme and the mood you would like to set? We'll get back to you promptly.   
For PRESS INQUIRIES you can contact management at jemedia@james-everett.com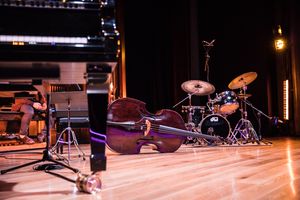 "We hired James Everett and his trio for our client appreciation event. These guys grabbed everyone's attention from beginning to end. James band made our party a huge success. His selection of Jazz and R & B was a hit. It was perfect for our dinner party and even the kids enjoyed it" 
Pat Lee. Z.R.E - San Francisco, CA
"We have had James as the lead entertainment for two parties for our law firm and he was a big hit. Everyone enjoyed the music and it took our events to another level highly recommend him"
Ellen C - San Francisco, CA